Phil Mickelson, one of the Ryder Cup heroes of the United States, is recovering from a recent surgery.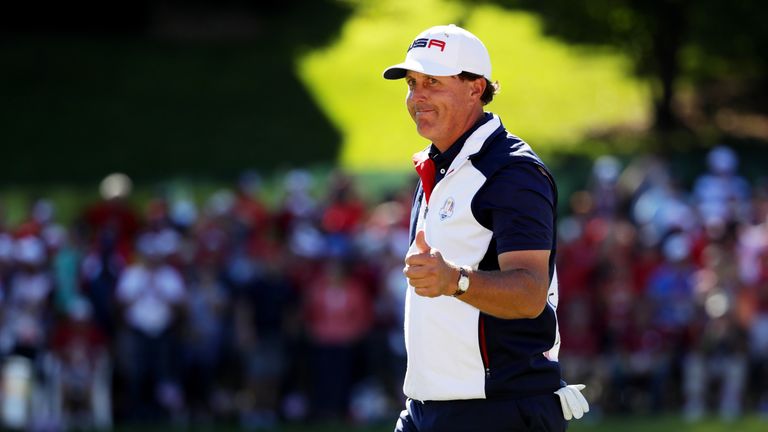 It was indeed a surprise revelation. Fans are taken aback by this revelation which was made public last week. Phil Mickelson is a highly accomplished player. He won 5 major championships. So it definitely made news when it was revealed that he had underwent sports hernia surgery in October. It happened right after the Safeway Open. Tim Rosaforte of Golf Digest came up with this news.
He talked about the procedure and the hernia. First and foremost, he clarifies that it wasn't an outie belly button. But of course, it resembled one. The hernia was walnut-sized and it was seen behind his belly button. Was that painful? No, it didn't cause any discomfort while playing. It wasn't a big deal for him at all. He was able to push it back every minute or so.
The only problem associated with this was the predicament that he couldn't invest that much time during practice. He had to stay away from intense practice for the same reason. And he reiterates the fact that, it didn't cause discomfort or pain. Well, but he agrees to the fact that it was annoying.
He summed up the whole experience by saying that he's "all fixed up." He is 46 now. So the questions about his health are bound to happen. He was ready to talk about his overall health. When he was on top of his career in his 30s, he was 25 pounds lighter and that made a lot of difference. However, he says that he's totally fit now. According to him, he is in better shape now. Also, he's physically stronger than he was before. Most importantly, one has to feel good and he indeed feels good about his health and fitness. Since he's doing well fitness wise, he doesn't see why he should stop playing. And he strongly believes that his best years are about to come. Considering that, he's totally charged up about the prospect of his career.